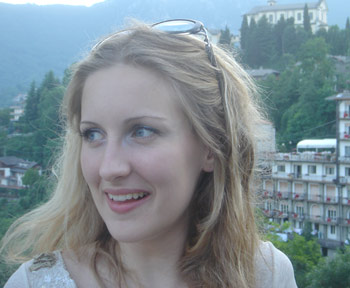 Sophie was born in 1980 and was raised in London and on a sheep farm in the Brecon Beacons in Wales. She graduated in Classics from Trinity College, Cambridge University, where she was a junior scholar, and has an MFA in Creative Writing (Fiction) from New York University, where she had a fellowship.
She is the author of the novel The Mushroom Man (Putnam Penguin) which received glowing reviews, including one from the New York Times Book Review, and which has been translated into several languages. She has also published short stories and journalism. One of her short stories, At The End Of The Line, was selected by Zadie Smith for The Mays Literary Anthology.
Sophie has taught at Boston College, New York University, George Washington University and on seminars abroad, as well as in prisons and libraries. She currently lives in Boston with her husband, Christian Westra, and two children, teaching at Bostonís Grub Street Writers. She also does some private consulting and editing. Please contact Sophie for further details.